A beautifully sculpted acrylic spa can turn your home into a year-round oasis. Of course, the Endless Pools Fitness System is so much more than a spa. It lets you swim, exercise, play, and entertain; it's the perfect fun-and-fitness solution for family, friends and solo retreats.
Just sink into our ergonomically designed hydromassage seats, and you're within easy reach of the push-button controls. Turn up the hydrotherapy jets to melt your stress away, or set the mood with the underwater lighting.
With the industry-best Endless Pools swim current, you can enjoy the added versatility of a fitness pool. You can adjust the speed from a gentle breaststroke to a challenging 1:08/100-yard swim pace. For even more exercise flexibility, add our underwater treadmill.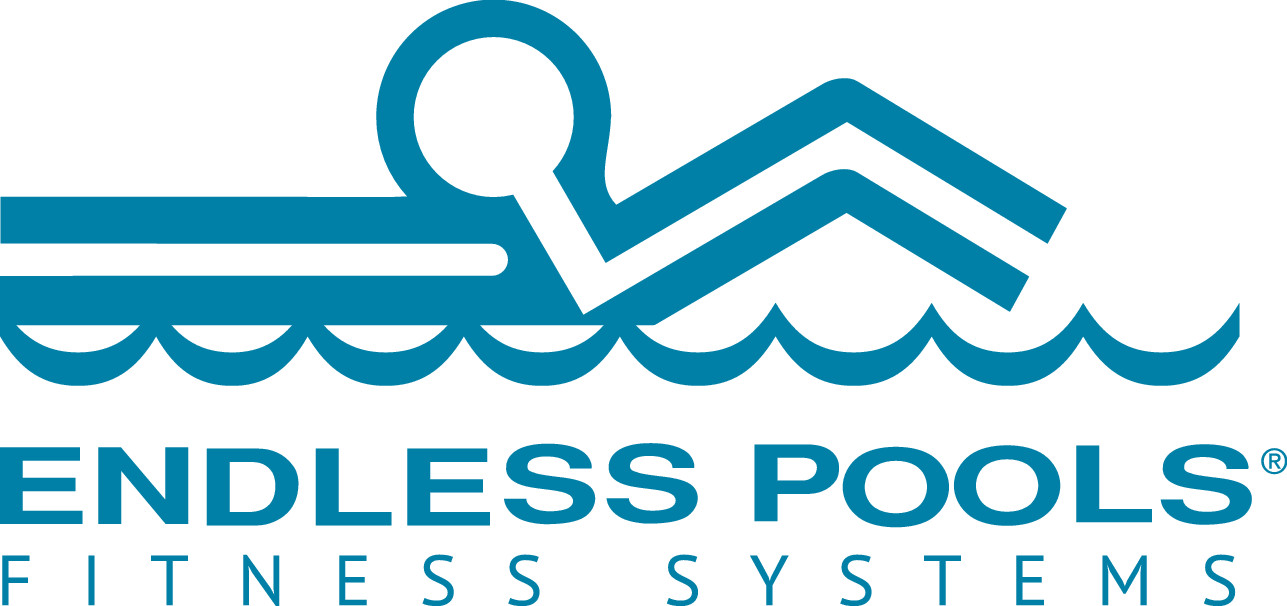 Several Models and Options are Available
---
Reach Your Fitness Goals With an Endless Pools Fitness System
Here is Meredith's Story
---
Waterfall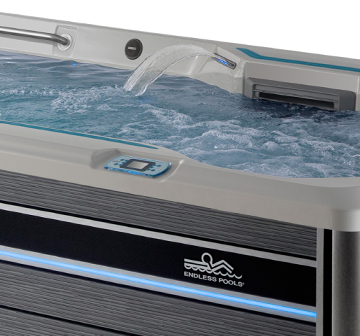 Control Fob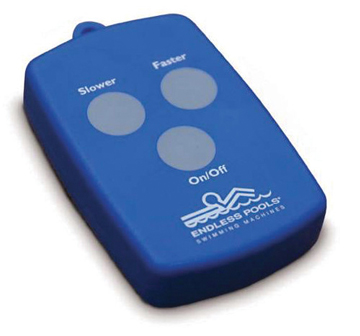 Aqua Bike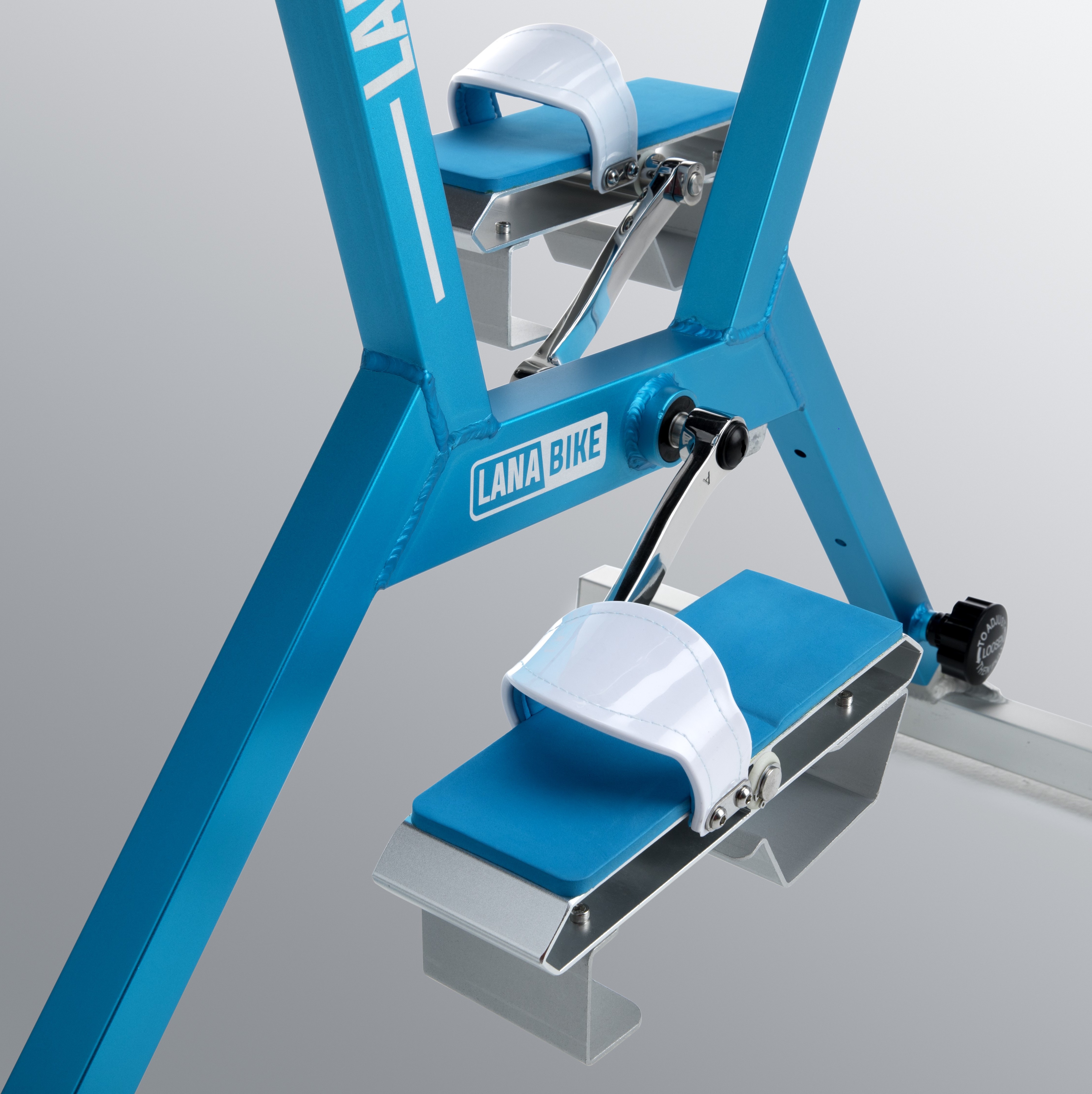 Row Bar Kit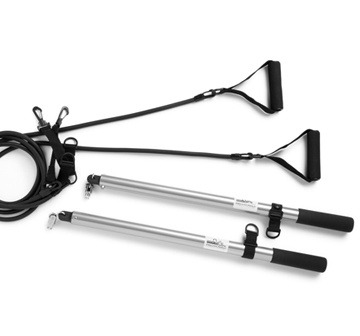 Pace Display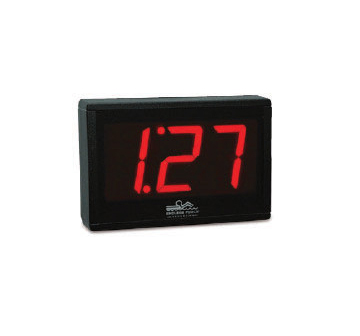 Treadmill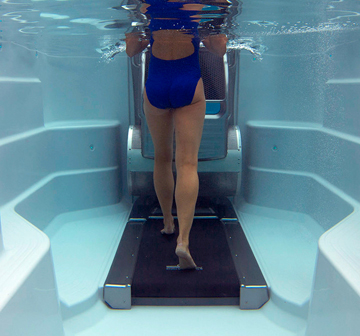 ---